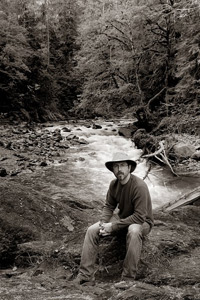 Michael Barton is an international award winning visual artist, instrument builder, educator and musician.  Michael has photographed a wide range of subjects and has a prolific collection of works. Barton's character studies, children's portraits, still life, street photography and landscapes have been featured in collections throughout the United States and beyond. His growing collection of mixed media pieces and commissions have made an impact on how his audiences views the visual arts. Being a lifelong student of the humanities, Barton received a Master of Music degree from the University of North Texas in 2000 and has studied music for over 3 decades.
Along his journey, Barton has maintained a strong commitment to teaching and academia. Having taught a diverse range of topics including music, photographic technique, photographic software, color management, workflow and astronomy, Barton is able to approach education from many different angles. Speaking at major conventions, teaching private lessons, consulting and lecturing at the collegiate level has given Barton an edge when it comes to adapting to different learning styles and environments. Barton's true passion is in connecting with students and mentoring in smaller, personal groups and one on one sessions. Creating a hands-on experience is a unique gift and one that is meant to be shared. Bringing people together while forming personal relationships is at the core of what drives Barton in everything aspect of his teaching.
He has been featured in Professional Photographer, Rangefinder, Texas Professional Photographer, and the American Society of Photographers Magazine.
Contact the studio to find out more information on creating a commissioned piece or booking a speaking engagement.
Click below to view selected published works:
American Society of Photographers Fellowship Thesis
American Society of Photographers Educational Associate Thesis
International Loan Collection Spotlight: "Bluesman"
Indigo Photographic Feature: Professional Photographer Magazine